Read Before Buying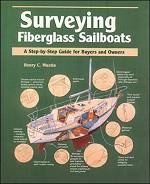 and
(the links will take you to Amazon).
Many people think you must be a millionaire to purchase a sailboat. That simply is not true.
Sure, having a million dollars to spend on a boat will probably get you a bigger, and more reliable boat. But it is not required. If you can afford the downpayment on a home, you have enough to purchase a liveaboard sailboat outright, without any loan.
It may not be ready to face the end of the world when you buy it. But you can then invest in your new floating home to improve your vessel. You should be able to spend a bit each month to add or upgrade all the systems on the boat. This can be done with money that would otherwise be going towards a mortgage (yours, or your landlord's).
Below are 10 boats to show that it can be an affordable option for anyone. I did not go searching for these, I simply looked in two Facebook groups (Liveaboard Sailboats for Sale, and Catamarans For Sale by Owner - Worldwide) and these were the first boats I saw.
It is important to note that I have not seen any of these boats in person. Always thoroughly inspect any boat before purchasing. If you have never owned a sailboat, bring someone who has, or pay a licenced surveyor to give a full report.
The images below are simply screen shots of the listings. You can't click on them to open the listing or more pictures. I'm not trying to sell these boats, just to show you what is available for a buyer with a limited budget.
---
The Monohulls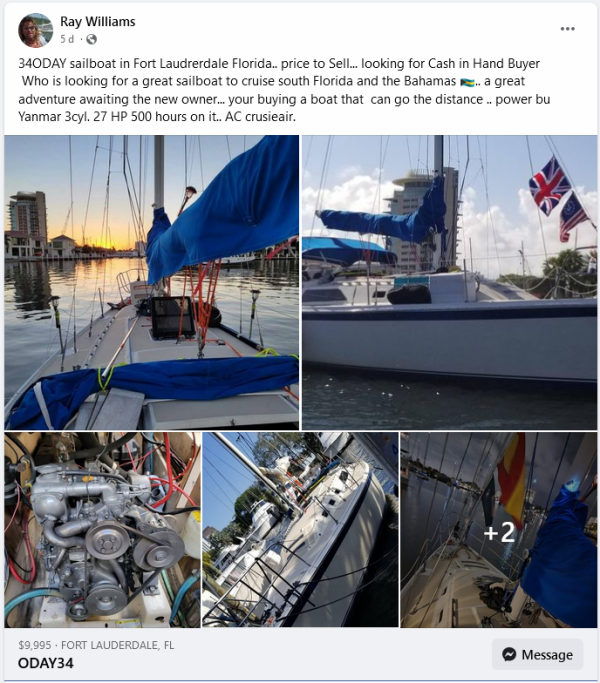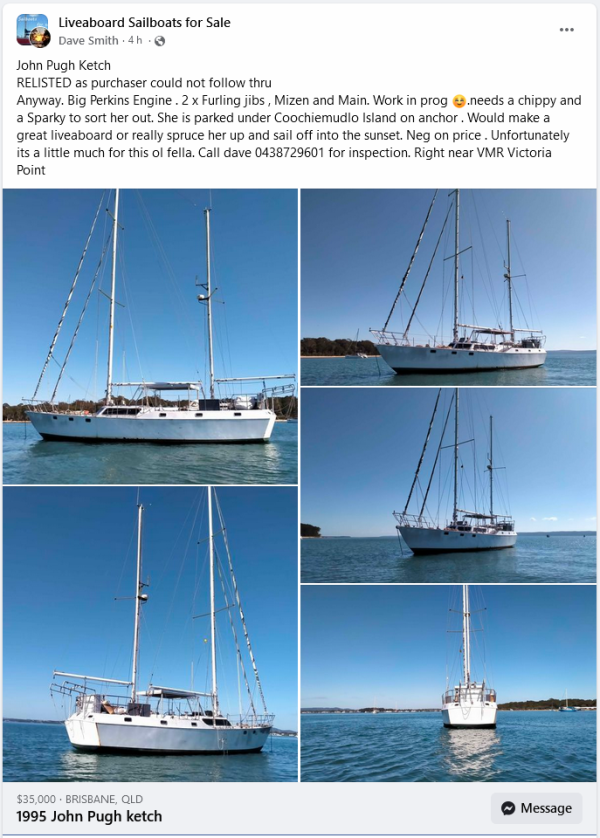 ---
The Catamarans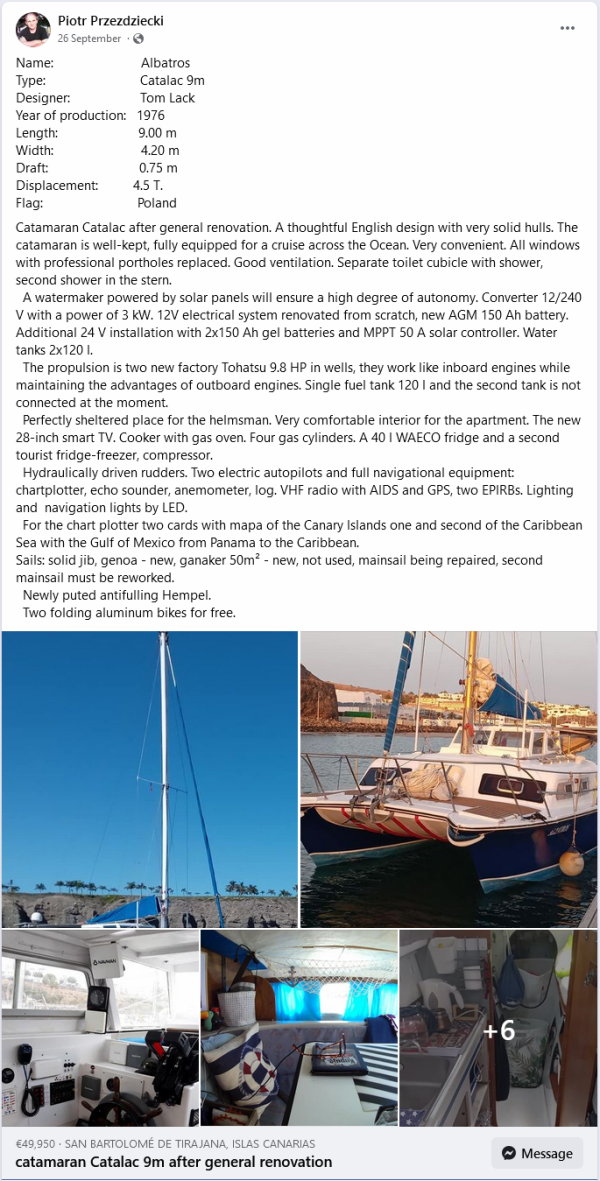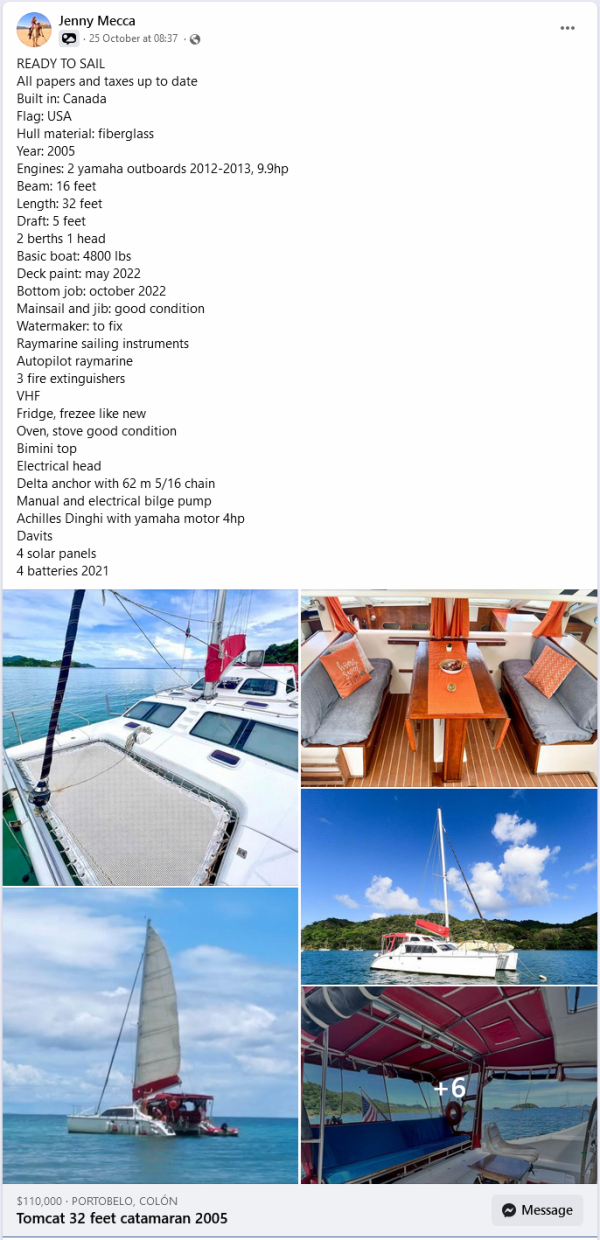 ---
While the next boat will be out of reach of most people, I had to include it here as it's an excellent price for a St. Francis 50. If I was in the market for another catamaran, this boat would get my serious attention.