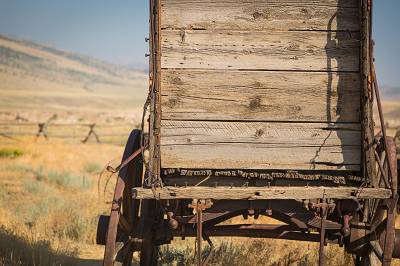 150 to 200 years ago, American pioneers envisioned a life of liberty and the prospect of catching their initial view of the Pacific Ocean. While some were enticed by the allure of mountains and new frontiers, others found the sense of liberation in the journey itself, traversing unfamiliar territories on horseback during the day and bedding down under the vast sky at night. For them, freedom meant constantly moving forward.
Our own quest for freedom started after growing up in Toronto.  We had already "gone west" to live in Northern Ontario and build our farm, living as self-sustaining a life as we could. But we weren't free. Tied to our land, we struggled under burdensome government regulations and taxes, and the realization that we would be unable to protect or defend it all should society collapse.
We dreamt of our future. It would be a better life, one in which we would be truly independent and self-sufficient, answering to no one. 
We would go to sea!